How Medicare Supplemental And Long Term Care Planning Can Make All The Difference
When people enter their Golden Years, they transition from an employer-sponsored health plan to Medicare. This can be most confusing. The importance of adding an effective Medicare supplemental policy and considering adding plans to cover long-term care expenses cannot be overstated.
Medicare Gap Can Be Huge
Medicare covers 80% of many medical expenses. While that is a high coverage percentage, it is vital not to ignore the 20% of costs that are not covered. For example, we have detailed records on file of a Medicare-aged client who wound up in an emergency room last year with severe coronary issues complicated by organ failure. It turns out the client required multiple complex and costly procedures. The underlying health conditions and the vital corrective procedures combined to create so much trauma that a month in intensive care was necessary. Extensive medical personnel requirements, costly consumables, large amounts of instrumentation, and continuing lab and diagnostic support were all part of the medical miracle of keeping the individual alive.
After the grueling month of intense care, the client was transferred to a rehabilitation facility for another three weeks. Fortunately, there had been no oxygen deprivation, which spared the client's brain damage, and attention could be focused on mobility, speech, and moral issues. The therapies and costs would have ballooned even more if there had been oxygen deprivation.
Nearly A Million Dollars Not Covered By Medicare
From the time the client was admitted to the hospital through ICU and rehab and the next six months of outpatient procedures, the insurance billing for the incident included individual line items of over $300,000. The six-month total for this health adventure came to $4,985,000 for last year alone, with more to come in the following year. Without Medicare Supplemental Coverage, the shortfall would have amounted to $997,000, a real budget-buster for most families and certainly more than pocket change for nearly everybody. But, as things turned out, the supplemental insurance already in place cut the problem down to a manageable size.
The Toll On CareGivers
In addition to emergencies, persistent health conditions in many families cause a spouse, a parent, or a child to become a primary caregiver for individuals confronting health challenges. Often the task of providing care falls upon a family member because of inadequate financial resources to retain needed care from outside sources. This can be exhausting and debilitating to the caregiver. And, by taking the caregiver away from gainful activities, the adverse economic impact can swell.
We have personally seen examples of people badly worn down by half a decade of caring for a formerly vibrant spouse. We recently heard from a family that had moved to another state. The wife was exhausted by eight years of caring for her declining husband. Her note about her frustration, the resulting family frictions, and her now jaundiced view of life was heart-wrenching. Both situations could have been prevented with better planning on the front end.
Providing Financial Resources For Long Term Care
There are unique solutions to economically provide for years of care by repositioning reasonable family assets. These solutions offer reimbursement for a wide variety of care-related costs and pay for care from licensed care providers. This capability means that family members can concentrate on running their lives and family matters while offloading much of the emotionally demanding care work and having a life of their own. For many years, the programs have existed, have sound fiscal groundings, and have paid for care for individuals for well over a decade.
There are also lifetime income annuity products that provide reliable income streams for either an individual's life or joint lives – typically two spouses. In addition, some of these programs increase the amount of cash distributed when certain illnesses strike.
Life insurance products are also available with "living benefits" that pay large amounts of cash on the occurrence of a major illness. That means the ability to have adequate care when needed, cash for living expenses, and even funds to purchase experimental treatments that can make a difference.
Simple Solutions Lengthen And Enhance Lives
Simple planning, making wise financial purchases, and allocating financial resources towards containment of costs that will affect a large portion of the population can result in survival, longer useful and happy lives, and those ill and those caring for them to preserve dignity and enjoy life.
Please consider what you may need and let us help you put the proper resources in place.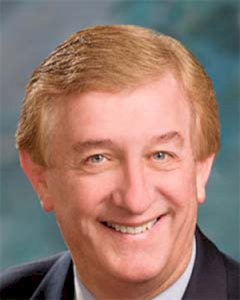 Steve Kerby
Steve Kerby
5555 SW 196th Ave.
Aloha, Oregon 97078
kerbyofg@aol.com
(503) 936-3535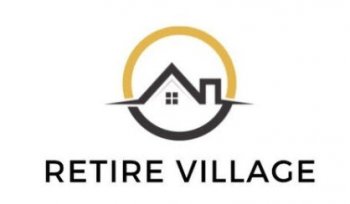 Looking For Answers?
Download our Safe Money Guide and learn more about safe retirement options that can help you achieve your retirement goals safely - FREE!